Advanced App Store Optimization
With the shared goal of educating the ASO community, AppTweak has partnered with Phiture to co-author the 2022 edition of
Advanced App Store Optimization
, your complete guide to all things ASO.
Buy the Book (Only available in English)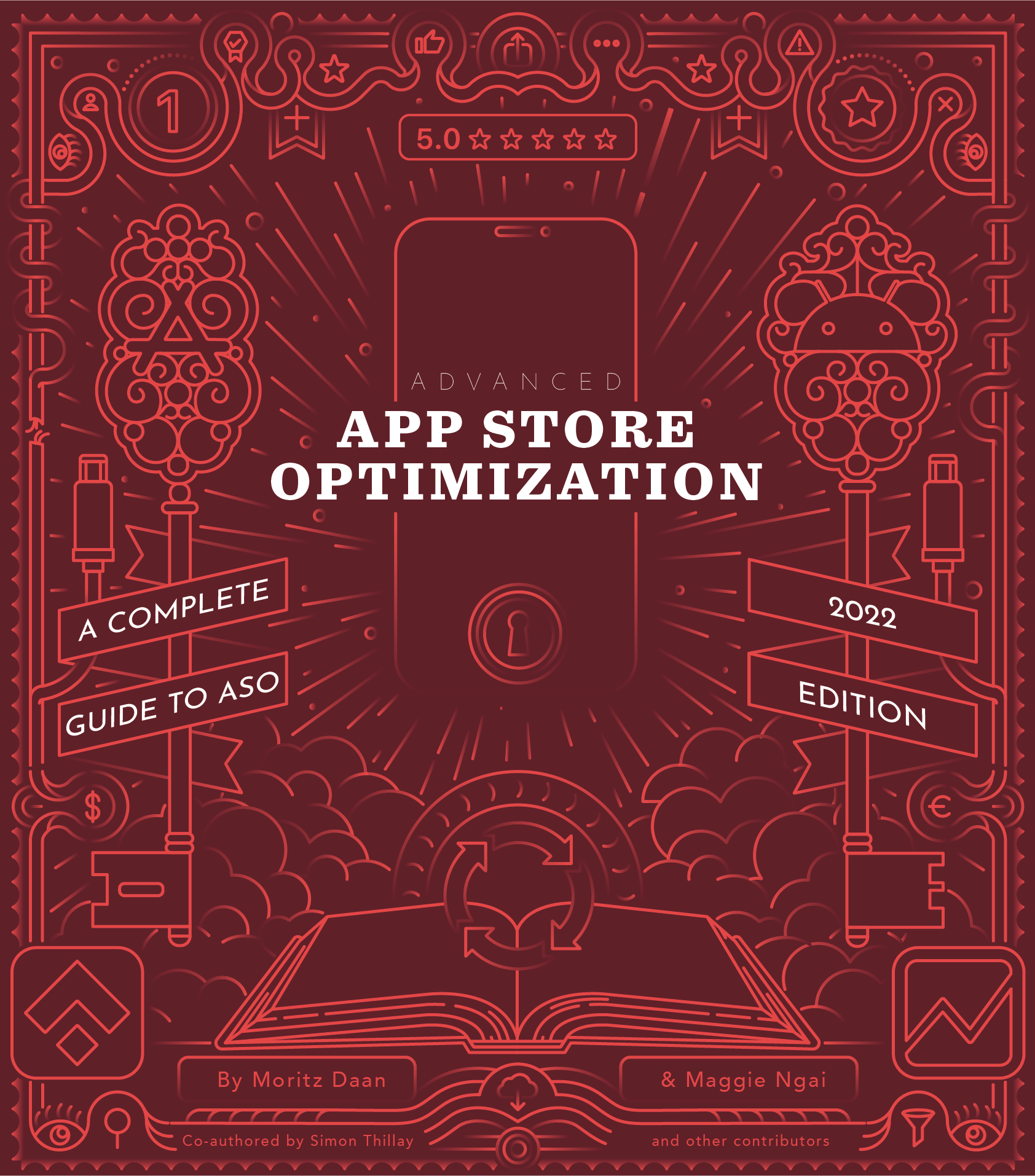 About the book
Today, over a decade after the first app store launched, there is still so much to learn about the constantly evolving field of App Store Optimization (ASO).
With the shared goal of educating the ASO community, AppTweak has partnered with Phiture to co-author the 2022 edition of Advanced App Store Optimization, your complete guide to all things ASO.
Whether you're an ASO newbie or an industry veteran, you'll gain actionable insights from this comprehensive guide. Together, we'll explore the foundations of ASO, as well as the latest tips, techniques, and guidelines for success.
The first edition of the Advanced ASO Book, written by Phiture and Incipia in 2018, sold thousands of copies around the world. Now in 2022, we present an extensive revamp of this indispensable resource to highlight the current state of our fast-changing industry.
Buy the Book (Only available in English)
What you'll find inside
Introduction to App Store Optimization

Learn about the history and evolution of App Store Optimization.

Increasing Visibility

Drive app awareness by leveraging a solid keyword optimization strategy, getting featured on the stores, or through other discoverability means.

Increasing Conversion

Convert visibility into actual downloads. Learn how to structure your conversion rate optimization work and conduct effective research, create impactful store assets, and accurately measure your changes.

Localization and Seasonality

Address a global audience through localization to grow your user base worldwide. Understand the importance of (and learn how to benefit from) app store seasonality.

Ratings and Reviews

Learn how to create a convincing strategy to improve ratings and reviews by choosing the right trigger, designing your prompts, and replying to reviews.

Store Promotional Tools and Customer Information

Understand how to capitalize on the promotional tools available via app store consoles & developer tools, including new iOS 15 marketing features.

Performance Reporting Dashboards and ASO Tools

Discover how to create valuable reporting dashboards and learn about the range of ASO-related tools that can facilitate your work.

Guide to Apple Search Ads

Deep dive into Apple Search Ads; learn how to use ASA effectively to improve your ASO strategy.
600
Pages
Compelling, insightful, and easy-to-read content that will add value to your understanding of ASO.
8
Chapters
Extensive, in-depth, and up-to-date discussions of every major ASO-related topic.
30
Pro Tips
First-class tips and best practices from ASO experts.
35
Data/Case Studies
We leverage our deep learning algorithms to highlight actionable insights.
20+
Contributors
Collaborative contributions from Phiture, AppTweak, Haystack Reviews, and more.