Expert Guide to App Store
Optimization With iOS 15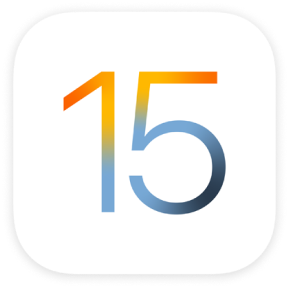 iOS 15 Conversion Optimization Content Hub
With iOS 15, Apple introduced a set of innovative features to help iOS app developers optimize their app pages. We've gathered everything you need to know to organically grow your app with iOS 15, including exclusively unique data on App Store creatives that we've never shared before!
iOS 15: What Changed for ASO
In September 2021, Apple released iOS 15. This was one of the App Store's most significant updates for ASO since iOS 11, with Apple providing developers with even more ways to make their app pages more relevant and effective.
Learn more
In-App Events

To reach new users, engage current, and reactivate lapsed users, in-app events allow app developers to promote events (challenges, competitions, major updates, new seasons, etc.) directly within the App Store.




Event cards appear on app product pages, in search results (instead of screenshots for users who have already downloaded the app), and through editorial featurings.

Learn more

Custom Product Pages

Custom product pages now allow developers to create up to 35 variations of their app page to showcase diverse features and content to different user segments.




These custom product pages are only accessible via a unique URL, giving advertisers new ways to boost the performance of marketing ad campaigns.

Learn more

Product Page Optimization

Apple finally released a native A/B testing feature that allows app developers to test up to three different treatments of their app page to see which one resonates best with target audiences.




Product page optimization allows app developers to A/B test icons, screenshots, and app preview videos.

Learn more
Boost App Growth with iOS 15 In-App Events
Check out our detailed guide on iOS 15 in-app events, how they are being used, and their subsequent impact on app visibility and growth.
Data & Best Practices for Creative Optimization
Conversion optimization is at the heart of every ASO practitioner's strategy in 2022. Thorough research and planning are crucial when developing a strong A/B testing strategy or creating up to 35 impactful custom product pages. To help you get started, our team of data scientists has gathered unique data on creative trends on the App Store. Below, you can also find a collection of blogs with tips and best practices.
Grow your apps & games with data-driven insights!
How to improve your A/B tests' reliability
Don't see the expected conversion uplift after implementing the winning variant of your A/B test? Learn how to run A/B/B tests to avoid false positives.
AppTweak Features to Help Grow Your App With iOS 15
AppTweak is the leading ASO tool driven by data science. AppTweak empowers mobile leaders to grow their apps and games with actionable insights in a simple interface.
Trusted by more than 1,800 mobile leaders worldwide
Compare, Monitor, and Optimize In-App Events
As the first ASO tool to provide insights on in-app events, AppTweak detects App Store event cards to help you understand and outdo your competitors' iOS 15 strategies.
ASO Report
Detect when apps are running in-app events and visualize the in-app event card, its start/end date, event requirements, and description.
Metadata Timeline
Spy on your competitors' iOS strategies by tracking exactly when and for how long they run in-app events.
Category Benchmarks
Compare your in-app event strategy to benchmarks and ASO trends among the top 500 apps in any App Store category.
Log in or sign up
Preview your custom product pages
Simulate how your custom product pages will look on the App Store to implement the best creative choices possible.
App Page Preview
Visualize your new creatives and metadata on a real iPhone X.
Dark Mode
Preview your custom product pages in dark mode.
Compare
Easily compare your custom product page with your current app page.
Search Preview
See how your new app metadata will appear in App Store search results.
Log in or sign up
Spy on your competitors A/B tests
AppTweak has unique insights about your competitor's A/B testing strategy on Google Play that you can use to inform your iOS 15 strategy.
Metadata Timeline
Find out when and for how long competitors are running A/B tests.
A/B Test Variants
See all the different variants competitors are testing.
Log in or sign up
Learn how to master iOS 15 with AppTweak